Namaste...
You've Found the Goddess Within!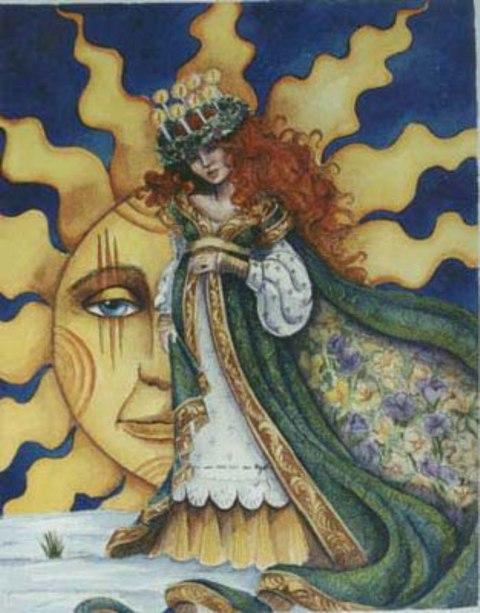 Wishing You a Blessed Imbolc!
_______________________
Within these pages you're sure to find something that can help strengthen your connection to the Goddess...be it tools for ritual, divination, chakra clearing/balancing,

jewelry or distinctive and personal gifts.

Most pieces are one of a kind...all derived from Nature.

Some pieces are are designed and crafted by Ravenn, some by Rowann. All are lovely.

Please take a look!
☽✪☾
Announcements:
You may have noticed that the links to the product catalog seem to be missing. They're not! All of the catalog pages are now located within the "catalog" link. I've made room for a "new and improved" Book of Shadows. It's going to take some time to get that completely loaded up, but once it's up and running (and likely to be a work in progress), I'm confident that it's going to be really nice! I can't wait to share it all with you!
If you've emailed the Goddess Within email and haven't received a reply, please try the AOL email address listed at the very bottom of this page! Goddess Within can currently accept personal checks, and money orders via US MAIL.

If you're local to us, we can accept good ol' American Cash too!
We're proud to be offering a "loyalty" program to our faithful customers...While at our vending events, we'll be offering a "punch card." For each $10 you spend, you'll get a punch on your card. When you accumulate 5 punches, you can redeem your card (like a coupon) and receive $10.00 off your next purchase!

☽✪☾
To load a Facebook Like Box into this add-on:
Grab the URL of the Facebook page you'd like to display a Like Box for. This should be the absolute URL to the page, such as "http://www.facebook.com/pages/Tripod/274257254348". You can find this URL by logging into Facebook, viewing your list of "liked" pages, and clicking on it. Once you are brought to the page you'd like to use, you can find the page URL in your browser's address bar. After you have this URL, go to this module's options and enter it next to "FB Page URL".
If you do not see your Like Photos/Icons, you may need to adjust the height of the module. This can be done through the module's options.
For more on the Facebook Like Box, please visit Facebook's developer site.